Earth Science Units- 2nd Semester
Unit 6- Minerals & Plate tectonics
Minerals
Divergent Boundary - Oceanic -Rift Valley
Convergent Boundary - Ocean-Ocean Continent-Continent Continent-Ocean
Transform Boundary -
HotSpot -
UNIT REVIEW - Outline with embedded Video
Unit 7- Volcanoes, and Igneous Rocks
Magma Formation
Volcano Anatomy
Volcano Types
Volcanoes Quiz- Online Quiz
Magma
Igneous Rocks
Igneous Rocks Practice-Word Doc
Unit 8- Earthquakes, Virginia Geology, Metamorphic Rocks
Seismic Waves-
P-waves & S-waves
Locating the Epicenter-
Using the difference in arrival times of the P-waves & S-waves, calculate the distance from the seismic station. Using 3 seismic stations, plot the distances to see where they overlap...this is the epicenter!
Earth's Interior- Learn More!
Tsunami-animation
Isostatic Rebound- Learn about isostasy
Metamorphic Rocks
-Aditional metamorphic notes and further explaination
-VIRGINIA GEOLOGY-Interactive Map
Unit 9- Weathering, Erosion, Deposition, and Karst Topography.
Weathering Pop-up Animations
Weathering-PREZI
Errosion
Rivers & Streams
Glacial
Wind
Rock Cycle
Rock Type
Unit 10- Surface Water and Ground Water
Water Cycle
Surface Water
Features
Ground Water
Unit 11- Energy Resourses & Geologic History
Non-renewable-
RENEWABLE-
Geologic Time-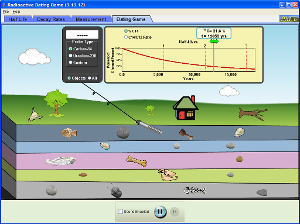 Natural Gas Shale Hydraulic Fracturing-
Fracking Process
Fracking Near YOU
Natural Gas Aliance Video
Natural Gas: The energy to move forward
Gas Land TheMovie
Dangers of Fracking- Track the water!
Final Exam Review Games
Geologic History Geologic Time
H-R Diagram Star Cycle and Diagram